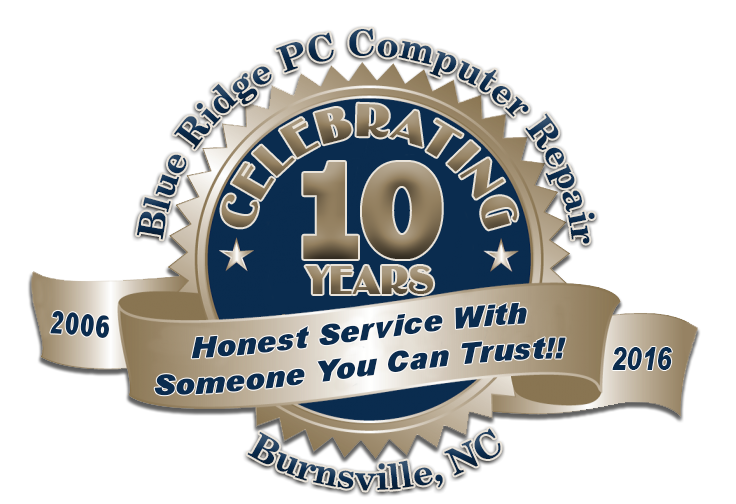 Celebrating 10yrs of loyal service to customers in both Yancey and Mitchell Counties. Thank you!!!.
Our goal at Blue Ridge PC Repair & Service is to make sure our customers are happy. If our customers are not happy, then we are not happy. With over 20+ years experience in the computer industry, You can rest assured your computer is in good hands. Your computer and information will be treated with utmost care as we understand just how important it is. We consider every customer a part of our ever growing family.

We offer a free 15-minute diagnostic. We also offer a Cleanup Special which we remove all traces of Virus or Spyware Infections, get your computer up to date with the latest updates and security patches, and clean up your computer of unnecessary software to make your computer run like it did when it was new for ONLY $81 (NC Tax Included).
<---- Make sure to follow us on Facebook. Like us if we help you.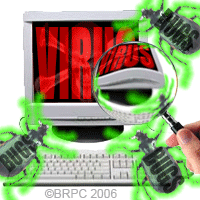 We offer On-Site Service at your location for additional fee.  We also build custom computers to your specific needs and budget. Please give us a call or stop by our location in beautiful Yancey County for all your computer repair needs.
We have moved into the much larger Suite #1 which is along the road here at Shops At Celo.

Blue Ridge PC Repair & Service 
4188 Highway 80 South
Shops at Celo - Suite 1
Burnsville, NC 28714
Phone: (828) 675-0695
Hours:

Mon-Fri...10am-4pm
Sat-Sun.. Closed to spend time with family
Email: blueridgepc@yahoo.com
Established in 2006. Gladly serving Yancey and Mitchell County for over 10 years.